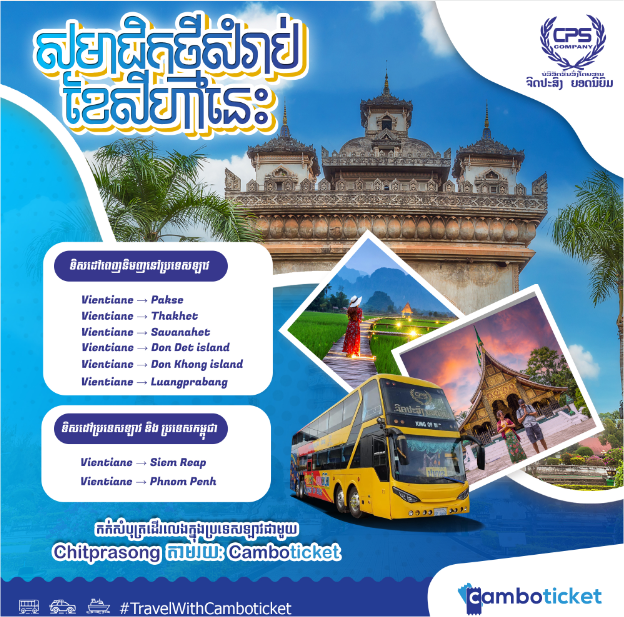 New Route. Bus ticket from Vientiane,Laos to Siem Reap,Cambodia and Vientiane,Laos to Phnom Penh,Cambodia. and some other destinations in Laos. Now you could book ticket for these destinations by choosing "Chitprasong"
Chitprasong is a bus company in Laos. They provides service between Laos and Cambodia or some domestic route in Laos with the high quality and safety with traveling by van or bus.
Route Service
Vientiane To Phnom Penh
Vientiane To Siem Reap
Vientiane To Luang Prabang
Vientiane To Thakek
Vientiane To Don Khong Island
Vientiane To Pakse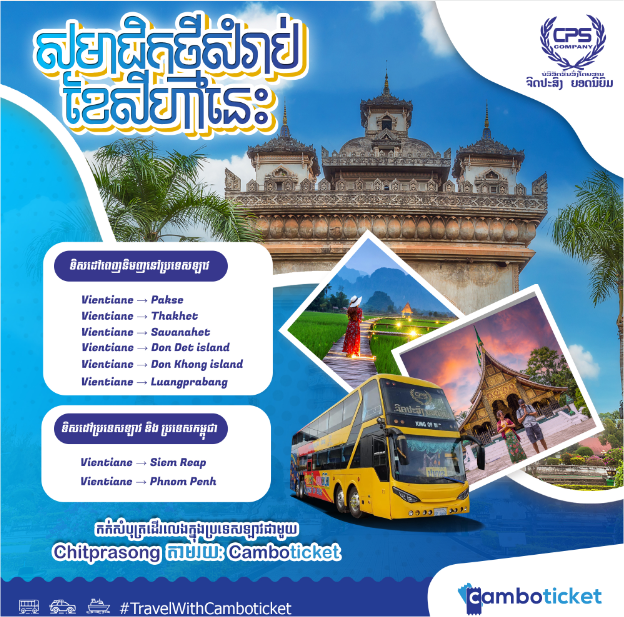 Plan your trip from Laos to Cambodia. and book "Chitprasong" bus ticket online.